June last year, I had a 6 month old baby, we were barely making ends meet, like seriously, we would drive around for four days on the red petrol light and when the car broke down we just had to leave it in the front yard and not get it fixed and walk to and from the grocery store, we would live off $10 for 10 days after the bills were paid, rice and eggs were staples. I feel grateful because we had a roof over our heads, in this country we are fortunate enough to receive Government support if work is hard to come by or you are taking some time off for family, food to eat (even if it was basic) and clean running water, but I was constantly stressed about bills, when I got the power bill I felt my throat close up with anxiety, how the actual fuck was I going to keep paying these bills?? I made a decision to officially stop blogging as it was making me about $100 a month (if that) and go back to being a secretary and finish my law degree, I started searching online for a job.
The same week I made the decision that it was time to get real and that I was NEVER going to make real money through sharing information freely with the beautiful people of the internet, as much as I loved it, it needed to become a hobby, running events as important and enjoyable as it is to to travel sharing with people you are lucky not to make a loss (when starting out at least!). Banner ads barely cover the hosting fees and I wasn't making a cent through most of them.. my book was a long way off (lol still sitting on that for the moment.. it's coming..) so it was definitely time to do something different before the stress and financial pressure became too much.
Then a woman that follows me on facebook sent me some essential oils.. little did I know how they were going to change our lives and so many others.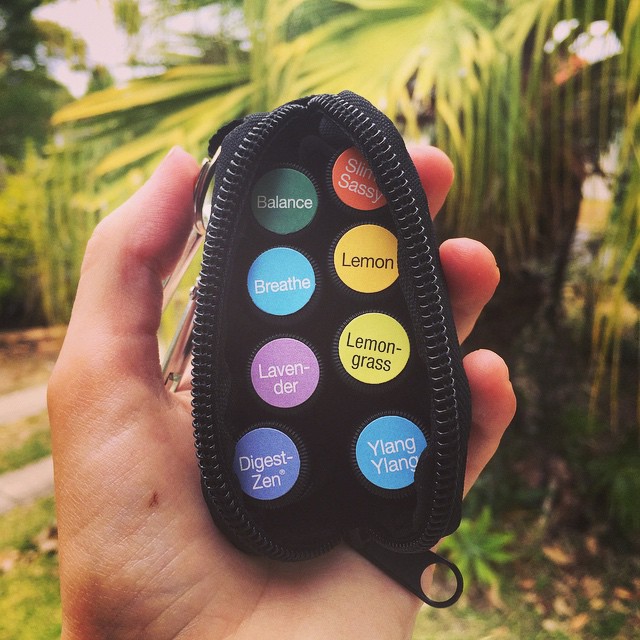 She said she thought I would enjoy them and wasn't sharing with me to push an opportunity on me. That was cool, I didn't even really know what an essential oil was to be honest. Smelly liquid in a bottle was my basic understanding. I received the oils and put them on a shelf.. I really dislike smells (synthetic chemical ones anyway, I now have learnt that I LOVE pure, natural smells in the form of these oils) and I was a little afraid to use them, I really had no idea what I was doing.
Then about a week after I received them my eldest son came home with a terrible stomach thing, he was pale as a ghost and non stop vomiting and pooping (hope you don't mind me sharing little guy). He was four and a half. I asked on trusty facebook what on earth I should do and whether to get him up to the hospital! (I'm all for modern medicine when needed!). My friend who had sent the oils suggested that I dilute some of the Digestive Blend in a carrier oil and massage onto his tummy in a clockwise direction.  Literally within five to ten minutes all the vomiting and pooping had stopped, his face returned to a pink colour instead of white and he went to sleep… I was stunned!!!! We have had many more amazing experiences with the oils since from horrible green ant stings (lavender), to skin problems, gut support, plantar warts, creating all our own cleaning and cosmetic products including air fresheners, perfume and deodorant just with pure essential oils and some simple, non toxic ingredients, sun burn, naturally repelling bugs, supporting the immune system and respiratory/sinuses, creating meditation blends, grounding, supporting anxious feelings and so much more…
But the truly amazing thing has been discovering how the oils can support moods and emotional well being and really developing a deep respect for these oils.. not just smelly liquid in a bottle, but truly powerful, magical plant medicine with potent therapeutic value and an unreal energetic vibration. We have several energy healers and kinesiologists working with us and the oils who say they have never worked with anything with such a high vibration.. pretty cool. I think that comes back to doTERRA's co-impact sourcing model and their concentration on sourcing oils sustainably and ethically from their indigenous, natural habitat globally. You can read more about why I chose to public align myself with these particular oils and products here.
I scrimped and saved for months to get myself a Home Essentials kit and got started sharing online as soon as I received it. The beautiful thing about doTERRA is that people could get wholesale access through me (so pay the same price I am paying) and order whatever they want, when they want at the lowest price possible without anyone forced autoship or minimum requirements, they could also order retail through me as well!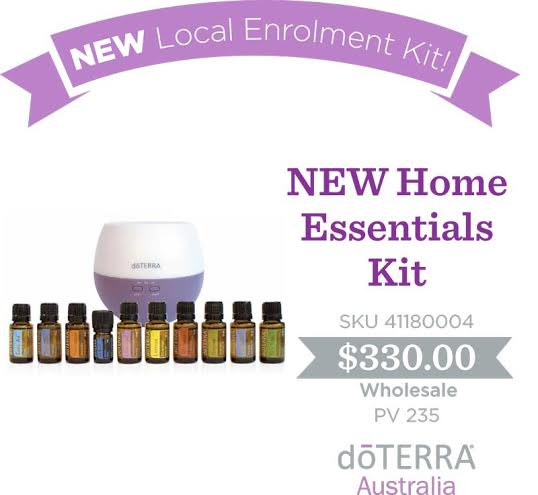 However even cooler is that people then had the OPTION to start sharing with others as well if they wanted to and I could support them to build a business with these magical oils or casually share so that they were getting their oils paid for with commission + more $ in their pocket. I am privileged to say that I have been a part of a number of women not have to go back to their 'real' jobs and continue to stay home with their kids (including me!! I'm still breastfeeding my 14 month old and doing what fills my heart with joy EVERY DAY!!! Connecting with people online, speaking my truth, sharing my journey and now helping people discover natural remedies and non toxic solutions that seriously f$%&ing ROCK and WORK!!!
I am now a Diamond Leader in Australia and there is HUGE opportunity for growth here. I have created a private, members only support group that people get added to when they join my oily tribe. I provide weekly training calls, travel the country teaching and sharing as well as supporting my leaders, we have streamlined amazing online training that you can do at your pace in the comfort of your own home, I can help you to set up the entire back end on your blog (if you have one) and teach you exactly how I went from broke as shit to making serious coin in a number of months.
To give you an idea here is the breakdown of what you can earn in doTERRA. It took me two and a half months to achieve Silver, six to go Gold and nine to go Platinum, I have now hit the rank of Diamond which took me 11 months and not far off Blue! Seriously life changing stuff right there. I might even be the first Presidential Diamond in Australia or even the second, third or fourth.. hehe. I have BIG plans to use the money I earn for the Greater Good, I want to create a lot of philanthropic things to assist people in Australia getting back to Wellness, community organic gardens, simple cooking, access to wellness education and much more.. and doTERRA is going to help me do that as well as create financial independence for my family. You can learn more about the ins and outs of earning and the company here.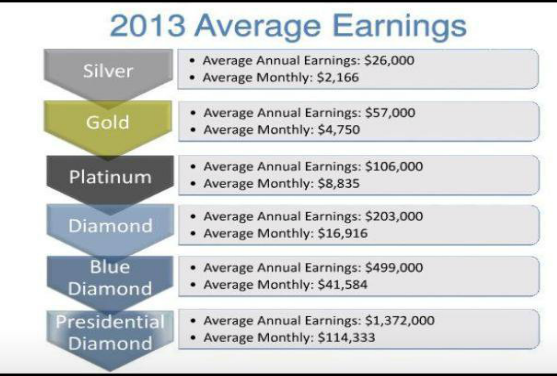 What is even freaking COOLER than that is that I get to mentor and support other people to achieve their goals as well. I am telling you now there is no greater feeling in the world than encouraging and building someone up to do things they never, EVER dreamed they can do, seeing them quit their day jobs, then their husbands quit their day jobs and living the lives they have always dreamed of. All the while TRULY helping people and changing lives with powerful natural remedies. The testimonials we receive from the peaceful blend among other things make us cry every time.
If you would like to work with me and be a part of our thriving oily tribe of now over 1300 (mostly Australian) but we are going global too! Then all you need to do is grab yourself a membership (choose the WELLNESS ADVOCATE/WHOLESALE ACCESS option) or contact me direct via email or send me a private message through my facebook page and we can set up a time to chat.
This opportunity suits men or women passionate about wellness and natural remedies, health care professionals, health coaches, life coaches, bloggers, creatives, foodies, massage therapists, stay at home or work at home mums/dads, entrepreneurs and virtually anyone who is passionate, self motivated, into SERIOUS personal growth and development, shows up, willing to put in the work, learn, grow and share and is excited for an whole new world of opportunities, joy and blissful FUN!! You can retail the oils physically in your place of business or online as well as wholesale (or a combo) if you wish. There are lots of options.
If this sounds like you we'd love to hear from you!
To your health and prosperity,
Jessie- Get a Fresh Start