A roundup of all my favourite natural toxin free/low tox products that I have personally used, love and recommend! This covers everything from makeup to haircare, fake tan, perfume, nail polish, toothpaste, soap, supporting you through your moon bleed, the must have natural remedies for women and more!
Conventional products often have so many nasty ingredients in them from sodium lauryl sulfate, a corrosive irritant that poses serious long term health risks, fragrances that most often contain phthlates, a proven endocrine/hormone disruptor, they often test on animals and have a long list of ingredients which over time can bio-accumulate in our cells and cause significant a toxic burden on our organs and bodies effecting our health in insidious ways.
However it is important to remember some ingredients sound scarier than they are, this is not a total purist list it is a LOW tox list of products that provide super high quality results. Remember everything is a chemical, our body is made up of chemicals, totally natural foods are made up of chemicals, just because it has a scary sounding name doesn't mean it IS scary. All of these products are in my opinion far safer than conventional counterparts and have a very low tox rating. I am HIGHLY sensitive to chemicals and do not react to any of the products listed, however some people are even more sensitive and may react. Each of us is different and what works for me may not work for you. I hope you find this list helpful in any case to reduce the toxic load on your body whilst still being able to have fun with and use the products you love!
A helpful resource to use to research ingredients yourself is the EWG though sometimes there are different and safer types of specific ingredients. For questions in relation to doTERRA products email productsupport@doterra.com
Mascara!
If you are sensitive to chemicals you may have had the experience of having red itchy eyes using conventional mascara, or maybe you're just passionate about having a safe, natural, cruelty free option!! My favourites are Zuii Maxi Lash Mascara in Granite- the perfect one for extended lashes and definition or the top selling Era Perez Natural Almond Oil Mascara– smudge proof and water resistant, the almond oil helps strengthen and lengthen lashes and is ideal for sensitive eyes and contact lense wearers. *I am an affiliate of Shop Naturally, she stocks an incredible range of products that I have extensively road tested.
Eye Liner
I have found it to be an absolute mission to find an eyeliner that is natural and actually applies properly without stabbing myself over and over and becoming extremely frustrated with the lack of colour actually going on my skin, makes it very hard to do smokey eyes well. I've never been able to use liquid liner so can't personally recommend one of those but I have finally found the PERFECT pencil that glides on like the conventional stuff. It's called Eye of Horus Charcoal Goddess Pencil and is truly amazing. *I am not affiliated with these guys they just simply ARE the best.
Foundation
I have found it to be pretty hard to find a foundation with absolutely flawless coverage that doesn't make me break out/give me red raw skin. For the last 6 months I settled on Arbonne Liquid Foundation in Honey Beige which I have had absolutely incredible results with, my skin actually looks more even when I remove my makeup and it seems to make any break outs I do have disappear? Its really weird but it works and has an incredibly flawless finish.
www.michellemonk.arbonne.com
Some people have concerns with some of Arbonne's ingredients, I don't wear foundation every day, only when I am going out to something special so for the result I get I am personally very happy with the product and it has nowhere near the kinds of suspect ingredients of conventional products, the way my skin responds to the product speaks volumes to me as I am normally so sensitive! For full transperancy here are the ingredients. It's also SPF 15+
Water/Aqua, Cyclopentasiloxane, Zinc Oxide, Isododecane, Hydrogenated Polydecene, Polyglyceryl-3 Diisostearate, Polymethylsilsesquioxane, Glycerin, Hdi/Trimethylol Hexyllactone Crosspolymer, Propanediol, Dimethicone, Hydrogenated Castor Oil, Magnesium Sulfate, Ribose, Avena Sativa (Oat) Kernel Extract, Camellia Sinensis Leaf Extract, Alaria Esculenta Extract, Buddleja Davidii Extract, Thymus Vulgaris (Thyme) Extract, Marrubium Vulgare Extract, Hexapeptide-10, Tocopheryl Acetate, Retinyl Palmitate, Tetrahexyldecyl Ascorbate, Aminobutyric Acid, Caprylic/Capric Triglyceride, Sodium Hyaluronate, Sodium Chloride, Ethylhexylglycerin, Caprylyl Glycol, Phenoxyethanol, Sodium Benzoate, Potassium Sorbate. May Contain: Titanium Dioxide (Ci 77891), Iron Oxides (Ci 77491, Ci 77492, Ci 77499).
Their ingredient policy is
Transparency and honesty. They are the hallmarks of our product integrity. At Arbonne we are continuously improving and evaluating our ingredient policy so we can develop the most thoughtfully designed, innovative, safest products. And we're always striving to do better. Each and every single day.
We formulate without
talc | tallow | carbon black | animal products or by-products | parabens | formaldehyde-donating preservatives | phthalates | formaldehyde | alkylphenols | benzene | monoethanolamine | triclosan | synthetic dyes | hydroquinone | artificial sweeteners | artificial flavors | cholesterol | trans fats | mineral oil
*I am not affiliated with Arbonne in any way. I simply have had incredible results with this product. The woman I bought them off is Michelle Monk, she is absolutely lovely and extremely helpful.
Shop Naturally also sell a wide range of Mineral Foundations, Liquid Foundations, Bronzer, Concealer, Brushes and more. She always stocks the purest and most effective products and road tests them so you won't be disappointed with her range and the integrity of the brands and ingredients used.
Lip Balm
Oh my. The heartbreak when I discovered that Lucas Paw Paw ointment was petrochemical based. My lips were bare for many a year after then. Until I discovered doTERRA's Wild Orange & Peppermint Lip Balm. I absolutely LOVE this stuff.
With all natural ingredients of Castor Seed Oil, Beeswax, Cocoa Seed Butter, Shea Butter, Coconut Oil, Apricot Kernel Oil, Mango Seed Butter, Sweet Almond Oil, Sunflower Seed Oil, Sesame Seed Oil, Peppermint Essential Oil, Wild Orange Essential Oil, Tocopheryl Acetate & Stevia, it glides on smooth, tastes and smells amazing, doesn't leave my lips red raw, dry and flaky, looks great and also makes a great little gift! Get it wholesale or retail at www.mydoterra.com/getafreshstart
Shop Naturally also sell an also range of lip balms including a petrochemical free version of paw paw ointment!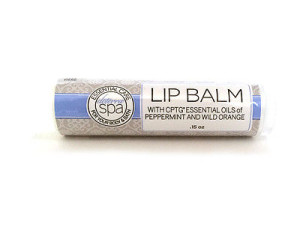 Deodorant

I have spent years road testing natural deodorants, 98% of the time it was not a great result or pleasant for anyone involved! It's hard to find a natural deodorant that gives great results but I now have a few, I have found they work well for the large majority of people. Sometimes one will work better than the other for different people.
My favourite is doTERRA's new unisex deodorant using essential oils of Cypress, Tea Tree (Melaleuca), Cedarwood and Bergamot. The only issue I have is that I find it can stain clothes under the arm which isn't ideal but it is super effective and smells really nice.
Ingredients- Beeswax, Cocos nucifera (Coconut) Oil, CocoCaprylate, Zea mays (Corn) Starch, Triethyl Citrate, Copernicia cerifera (Carnauba) Wax, Cupressus sempervirens (Cypress) Oil, Melaleuca alternifolia (Melaleuca) Leaf Oil, Juniperus virginiana (Cedarwood) Wood Oil, Citrus aurantium bergamia (Bergamot) Fruit Oil, Salvia officinalis (Sage) Oil, Butyrospermum parkii (Shea) Butter, Sodium Caproyl/Lauroyl Lactylate
Shop retail (currently only available from the US warehouse) or find out more about getting a wholesale account.
My other favourite natural deodorant is Erica Brooke's Double Strength His & Her deodorant with essential oils of Lemon, Niaouli, Lavender and Peppermint. Just be careful if you're sensitive to bicarb soda.
Toothpaste
I cannot go past the doTERRA On Guard Toothpaste, it's my most favourite natural toothpaste of all time, to be honest the flavour freaked me out a bit when I first tried it as it's got Cinnamon and Clove in it but now I love it, it only took a few goes to get really used to it. It combines the protective benefits of the proprietary dōTERRA On Guard® blend with other natural ingredients that help clean teeth, reduce plaque, and whiten teeth with gentle polishing agents.
The dōTERRA On Guard blend of Wild Orange, Clove, Cinnamon, Eucalyptus, and Rosemary essential oils provides an extra cleaning boost. Additional essential oils of Peppermint and Wintergreen, and the natural sweetener xylitol, give dōTERRA On Guard Natural Whitening Toothpaste a refreshingly unique cinnamon-mint flavor that leaves your breath—and toothbrush!—fresh and clean throughout the day. Even my kids love it which surprised me but I hear loads do once they get used to it!!
You can get it retail at www.mydoterra.com/getafreshstart or grab a wholesale account and save yourself a whole lot of money!
To be honest there aren't many other natural toothpastes I bother with, I haven't liked any except the Red Seal SLS free one which I can find in health food stores occasionally but haven't seen online. In terms of toothbrushes for adults I like this charcoal one or this bamboo one. For kids you can't go past the cute Jack & Jill toothbrushes or they also do a simple bamboo kids one.
Skincare

I have extremely sensitive skin and have struggled for a long time to find a skin care range that doesn't give me breakouts, basically burn my skin and make it go red or work for a few weeks and then start giving me breakouts/problems.
Veráge is an exclusive system of natural skin care products that nourish and hydrate skin and reduce the visible signs of aging. The advanced plant technology used in Veráge promotes an optimal lipid balance—the same balance found in healthy, youthful-looking skin. Each product is composed of true gifts from the Earth: nourishing plant extracts, pure and potent CPTG® essential oils, and select natural ingredients. Veráge has been scientifically formulated to provide a natural and efficacious system that brings skin back to life. Using Veráge daily will promote a smooth, resilient, glowing complexion. Find the ingredients list here.
Retail these four products are $253.33 which is actually quite competitive with many leading skin care companies, without the toxic ingredients and animal cruelty. However when you have a wholesale account you can save even more and buy it is a collection for $100. Absolutely incredible value and the products last months.
The collection comes with the Verage cleanser which is amazing at removing makeup as well as for gentle daily use
• Wild Orange and Basil are known for their ability to cleanse and purify • Melaleuca is renowned for its cleansing and rejuvenating effect on the skin • Amino acids and lipids nourish and hydrate skin • Coconut oil boosts the effectiveness of natural surfactants • Olive oil hydrates the skin and reduces trans-epidermal water loss
Verage toner  fortifies and refreshes the skin while invigorating the senses for an energizing boost and a glowing complexion. Incorporating witch hazel, aloe, and other beneficial skin care ingredients, Veráge Toner refines and tightens the pores, and improves texture and clarity, when used on a daily basis.
• Ylang Ylang soothes, nourishes, and protects skin • Coriander and Cypress are known for their toning, soothing, and rejuvenating benefits to the skin • Palmarosa is known to help revive and balance the skin; perfect for an every day toner • Witch Hazel provides many skin benefits, including a healthy inflammatory response • Aloe has been used for centuries to soothe and moisturize skin
Verage hydrating serum this powerful formula combines CPTG® essential oils with a specialized plant technology to promote optimal lipid balance for smoother, more youthful-looking skin. Harnessing a natural, yet scientific approach to skin hydration, the lipid complex used in Immortelle Hydrating Serum goes above and beyond a typical moisturizing serum by mimicking the skin's surface lipids when at its peak of optimum health and youth. This lipid complex promotes skin firmness and elasticity, especially in aging and sun-damaged skin, and was proven to improve the recovery of skin barrier function.
• CPTG essential oils of Frankincense, Hawaiian Sandalwood, Lavender, Myrrh, Helichrysum, and Rose play a fundamental role in the overall health of skin • The lipid complex goes above and beyond a typical moisturizer by mimicking the skin surface lipids when at their prime • Hydrates deeply to reduce the appearance of fine lines and wrinkles • Advanced formula combines the lipids of olive, jojoba, and macadamia oils to produce amazingly soft and smooth skin
BEAUTY TIP take care when using the serum if you have oily skin or are prone to breakouts and just mix a small amount with the moisturiser at night, during the day use the below moisturiser on its own. If you have dry skin use both morning and night.
Verage Moisturiser is perfect for all skin types, Veráge Moisturizer combines the CPTG® essential oils of Jasmine, Geranium, Sea Buckthorn Berry, and Juniper Berry with plant extracts for deep hydration and skin nourishment. Using advanced plant technology, this light, non-greasy moisturizer absorbs quickly, but hydrates deeply with rich shea butter and emollients. Veráge Moisturizer promotes an ideal moisture balance in the skin and helps reduce the appearance of fine lines and wrinkles, resulting in a smooth, even complexion.
• CPTG essential oils of Jasmine, Geranium, Sea Buckthorn Berry, and Juniper Berry help to improve the overall appearance and health of the skin • Juniper Berry is shown to inhibit elastase, an enzyme that causes the appearance of aging skin • Sea Buckthorn Berry nourishes and softens skin by helping it retain moisture for anti-aging benefits • Rich in vitamin E and fatty acids, rice bran oil penetrates deeply into the skin, acting as an effective moisturizer • Shea Butter contains fatty acids, known for their ability to help plump the skin while providing rich hydration • Phellodendron Amurense Bark extract conditions the skin and promotes a healthy inflammatory response
Breakout Prone Skin?
I find that eating well, drinking pure filtered water, meditating, managing stress, healing my gut with nourishing broths, probiotics and real food and getting rid of toxic products on my skin and in my environment has helped my skin no end but I still get the occasional breakout especially at that time of the month.
I use the doTERRA HD Clear roll on and apply a thin layer to targeted areas on the skin, or use as a spot treatment.
Formulated with Black Cumin Seed Oil,  Ho Wood, Melaleuca Leaf, Litsea Berry, Eucalyptus Leaf, Geranium Plant essential oils, this potent formula can be applied to targeted areas on the face and body. The essential oils in HD Clear are not only used for their well-known benefits, they are also soluble through lipids in the skin, allowing for perfect absorption and effectiveness. HD Clear Topical Blend promotes a clear, smooth complexion for skin of all ages. 
• Promote a clear complexion • Helps reduce breakouts • Helps keep skin clean, clear, and hydrated

ALTERNATIVELY I use the Purify blend which was not particularly formulated for breakouts but which I find EXTREMELY effective.
However EXTREME CARE must be taken when using this as it contains citrus oils which can make your skin photosensitive. Absolutely do not use it if you are going to be spending time in the sun. I use a tiny amount at night directly on spots and it completely dries them up and brings them to the surface. If you are going to be in the sun the next day use one of the natural sunscreens recommended in this post and take care. Do not use it the night before if you know you will be in the sun!!!
It is a blend of Lemon Peel, Lime Peel, Siberian Fir Needle, Austrian Fir Needle, Pine Needle, Citronella Grass, Melaleuca Leaf, Cilantro Herb essential oils. Apply one to two drops to desired area. Dilute with dōTERRA Fractionated Coconut Oil to minimize any skin sensitivity.
*Possible skin sensitivity. Keep out of reach of children. If you are pregnant, nursing, or under a doctor's care, consult your physician. Avoid contact with eyes, inner ears, and sensitive areas. *Avoid sunlight or UV rays for up to 12 hours after applying product.
Fake Tan
I have never been a fan of the orange streaky look that smells like a toxic soup for days. However sometimes I like going a bit darker especially for a special event!
If you have fairly fair skin like me your best bet is the Eco Tan Winter Skin << buy it in a pack with exfoliating glove or individually.
Winter Skin is an organic, moisturising self tanning lotion free of any synthetic or toxic ingredients. Simply apply to clean, exfoliated skin and watch your honey rich tan take over.
Unlike Invisible Tan, Winter Skin builds up gradually with each application making this a great choice for tanning novices or those with pale skin after a little more control. You can sleep without it staining your linen too as it's clear to apply.
Basically they use cocoa powder to make your skin appear darker! It's awesome
If you're after a quicker result and more intense tan try Invisible Tan.
Hair Care
Natural shampoos and conditioners are another tricky one, a lot of them either leave me super greasy or itchy! My favourites are the doTERRA Salon Essentials Protecting Shampoo and Conditioner.
Some people freak out about the ingredients list but remember everything natural and man made is a chemical and has a chemical name. I have put all of the ingredients I was concerned about through the EWG and am satisfied with the very low to zero risk level of all of them.
Some people may not be and that is a fair call but for me personally the fact I don't react to the product, the amazing results I get with it and how much better is is in terms of toxicity, environmental safety and isn't tested on animals is enough for me! It leaves my hair silky smooth, nourished but NOT greasy and makes my hair look and smell AMAZING!!!
Taming Fly-aways and Frizzy Hair!
The other product that I absolutely FREAKING LOVE and can't get enough of is the Root to Tip Serum. The little dropper bottle pictured above. It smells absolutely incredible and is perfect for taming frizzy hair or fly aways and dry damaged looking hair without leaving your hair greasy AT ALL and my head often gets as greasy as a chip pan very quickly. I love this product so much. It also helps protect from heat damage.
Other top choices are anything in the Acure range or Giovanni range which can be found at Shop Naturally.
Soap
My favourite options for soap are buying a pure unscented castile based body wash and adding my own essential oils. Favourite combos for me are Geranium and Clary Sage (avoid Clary Sage during pregnancy), Lavender & Tea Tree, Ylang Ylang, Patchouli & Sandalwood or make up your own! Just avoid citrus oils if you are going to be in the sun. Get your essential oils here.
You can also make your own foaming hand soap using this recipe.
If you prefer a soap bar try anything by Beauty & the Bees, this Apple Cider Bar or Black Velvet Bamboo Charcoal Soap or if you really want to treat yourself go for this Dead Sea Mud & Leatherwood Honey Soap!
Nail Polish
I was devastated when I found out how toxic nail polish is!! I love being able to paint my fingernails and toenails bright fun colours or giving myself a french manicure for a special occasion. While I wouldn't say these are completely toxin free they are much much lower and safer and importantly are beautiful and provide amazing results!!
Don't be fooled, 3-free and 5-free nail polish isn't natural. It just has LESS toxic chemicals in it. If you want a purely natural nail polish, your only choice is a water based nail polish. They take a little extra care in the application and require a top & base coat, but you can enjoy your mani pedi without the chemical cocktail.
My favourite brands are Butter London & Scotch they have such a great range of colours!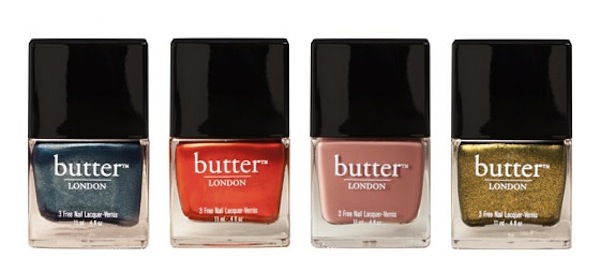 Fun for Kids
When kids get into that exploration stage and want to experiment with fun and colours it's great to have a natural, low tox option on hand. I used to love painting my little sisters nails and practicing makeup on her!
There's a whole kids section at Shop Naturally with some lovely alternatives to toxic conventional products! Could make some great gifts for people at Christmas too!
You can even get fun stencils to make face paint type make up and really get creative at kids parties or just during the holidays for an activity the kids will love!
Oh and BODY GLITTER!! In fact dammit I am getting these all for myself haha!
Perfume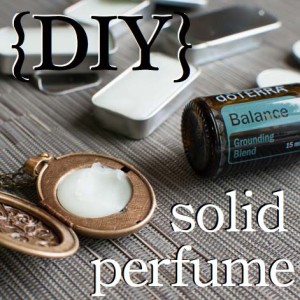 Can't go past 100% pure essential oils and making your own perfumes or using beautiful blends that have already been created by doTERRA.
My favourite options are Patchouli, Ylang Ylang, Frankincense, Balance, Whisper & Passion but the options are almost endless! Dilute with fractionated coconut oil if making your own or the blends are already prediluted and can be applied as they are to wrists, neck and other pulse points. They smell divine all day without exposing yourself to synthetic fragrances and hormone disrupting chemicals.
You can even make your own DIY solid perfumes as cute gifts. Lots more ideas in this post including a recipe for mens cologne!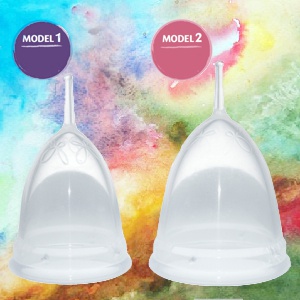 Moon Bleed
You've probably read all over facebook that conventional hygiene products means you are inserting or sidling up nice and close to Monsanto. I know I've always reacted really badly to these products but even if you don't notice an immediate reaction again it's about the long term exposure of that.
Go low tox and check out Tom Organic Tampons & Pads
Or opt with a Menstrual Cup (I personally haven't mastered it yet but women that have are raving about them) or these gorgeous Cloth Pads from my friend at Scarlet Eve (not affiliated with her just love her stuff!).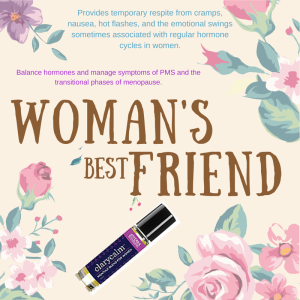 Something that has totally changed my life and revolutionised that time of the month for me has been the use of an essential oil blend called Clary Calm.
It is absolutely incredible how much it assists me with cramps, PMS, balancing hormones and emotional swings sometimes associated with regular hormone cycles in women.
It is a topical blend of Clary Sage, Lavender, Bergamot, Roman Chamomile, Cedarwood, Ylang Ylang, Geranium, Fennel, Carrot Seed, Palmarosa, and Vitex, ClaryCalm provide a cooling effect to the skin and help balance emotions.
DIRECTIONS FOR USE Topical use: Apply topically to the back of the neck, on temples, and bottoms of feet. Dilute with doTERRA Fractionated Coconut Oil to minimize any skin sensitivity.
CAUTIONS Possible skin sensitivity. Keep out of reach of children. If you are pregnant, nursing, or under a doctor's care, consult your physician. Avoid contact with eyes, inner ears, and sensitive areas.
I hope you enjoyed this round up of honestly reviewed favourite low tox products! Time to replace the conventional stuff one by one and reduce the toxic load on your body and that of your loved ones. These products are not only a much safer optional but also beautiful, functional and deliver to the max!
To purchase any of the essential oils or doTERRA products visit www.mydoterra.com/getafreshstart and click SHOP for retail access.
However the most intelligent way to purchase our oils is to open a wholesale account which I recommend to absolutely all of my customers as there are no minimums or lock in anything UNLESS you want to take advantage of our totally optional and incredibly generous loyalty rewards program or earn commission.
If you already know which kit you want head to www.mydoterra.com/getafreshstart and click JOIN AND SAVE and follow the prompts to open your wholesale account or you can pay the $35 membership fee (which will be saved when you buy 2-3 or more products a year, which you will!! And customise your order with whatever products you would like. You can also add extra products to your kit order by typing in the names of them. This month you will earn a free Frankincense worth over $100 retail with any min 200pv order.
To find out more about all the options to get started with doTERRA check out this post.