If I'm not solving problems with titty juice and a good nap I'm whipping out essential oils like they're Windex (My Big Fat Greek Wedding reference). Seriously, there's an oil for that.
The testimonials I get in from parents of children with a wide and varied spectrum of needs is astounding to me and fills me with joy that I've been a part of making their lives that little bit easier, it's so great having things so readily available that actually make a profound impact on ours and our kids lives. So I'll share here our DAILY routine, others routines and specific oils may vary but this is what works for us and our kids.
DAILY ROUTINE
Every morning we aromatically dress. I do my own blend, the kids pretty much always just use Balance further diluted with some fractionated coconut oil (FCO). I love that blend because it already has FCO in it and can be used straight from the bottle whenever needed, I use it on the wrists, back of neck and soles of feet as needed throughout the day, and swipe the kids if they need grounding hehe.
I love this blend because as the name suggests it evokes a sense of tranquility and balance, lessens stress and helps with anxious feelings and nerves, promotes circulation, whole body relaxation, calm and well-being and even soothes sore muscles and joints, it is ALWAYS in my handbag and I've got about four spares scattered throughout the house.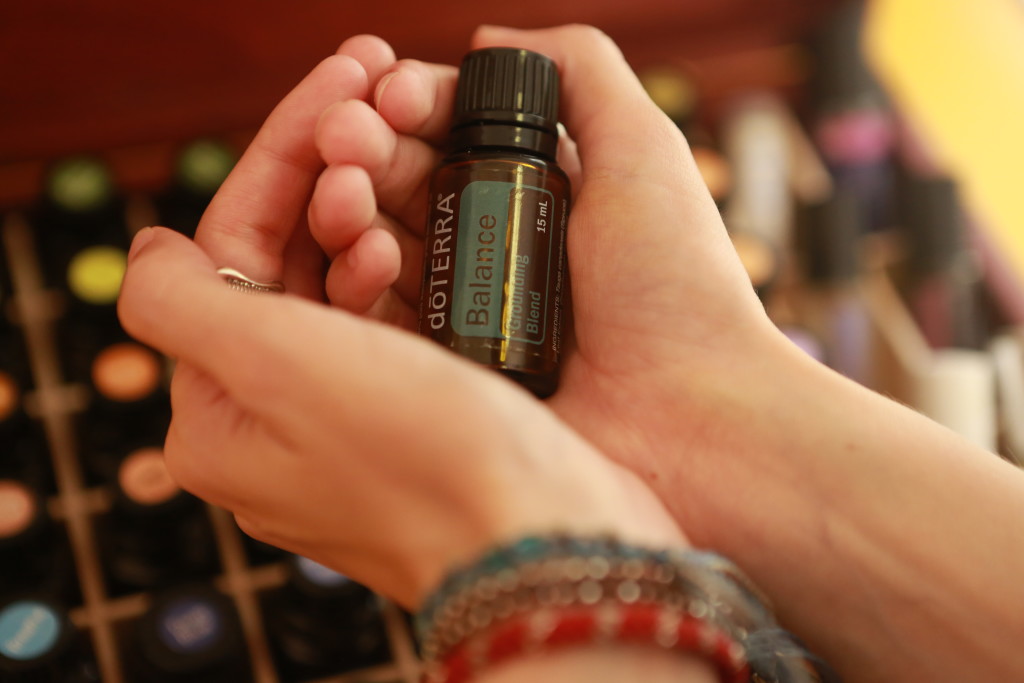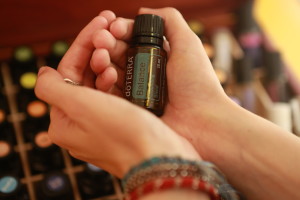 Before Dom goes to school I roll the Intune Focus blend on the back of his neck. I notice a significant difference when I do this compared to when I don't, the teacher comments that Dom will have had a good day, has been listening and able to focus and take direction and make appropriate choices and be far less disruptive in class, better able to keep his body to himself! He asks for it if I've forgotten which is great!!
We also use the peaceful blend and do that in a cross over his heart chakra area (middle of his chest) and rub that in as well as on the wrists and a tiny dab over his throat chakra, again big difference when we do this as opposed to not, we find him much calmer, less flying off the handle and more able to compromise and voice his needs. This is a truly magical blend of oils that do everything from grounding, emotionally stabling, opening the heart chakra, helping shift limiting beliefs, relax, nourish the central nervous system, assist with sleep and more.. it is amazing.  We have found that using morning, in the day and needed and at night before bed EVERY day the benefits increase over time as opposed to only whipping it out when we are already in the middle of a tantrum, although that can be seriously helpful as well.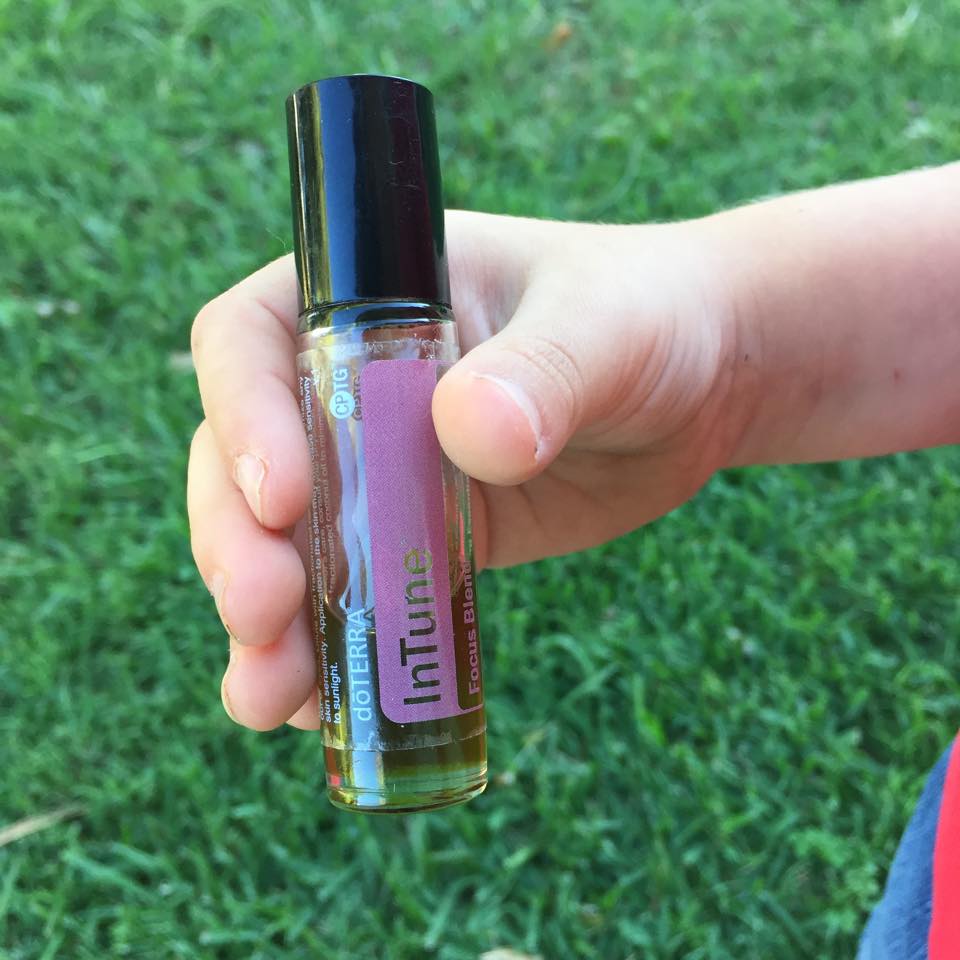 ESSENTIAL OILS AND EMOTIONS
Essential oils assist and support the body on both the physical, emotional and energetic levels. They assist in healing the heart, releasing limiting belief systems, increasing spiritual awareness and connection and inspiring the fulfillment of our life's purpose.
It is important to note that some people can notice what appears to be regression when they first start to work with the oils on an emotional level, it is important to understand that it is a process and that when we start working with the oils trapped negative emotions must be released before we can receive the more positive feelings.
As noted in Daniel McDonald's book Emotions & Essential Oils "The old must go to make space for the new. We often want to skip this step, but it is a necessary one. We must be willing to experience the cleansing if we truly desire healing. Resisting the cleansing process makes healing more painful. We mus surrender to the experience so that we may continue on the path of healing. The more we let go and trust, the more enjoyable this healing process can be."
So if you are finding you don't have INSTANT success it may be worth persevering for a while, as well as of course trying different oils and blends as there isn't one perfect oil or blend for all, as always different things resonate and work for different people and children.
FOOD
Also food makes a SIGNIFICANT difference to the way both Dom and I cope with life, if we have lots of colours, flavours, numbers or too much commercial wheat based products and dairy we are FERAL with a capital FUCK. So our family choose to eat as well as possible, we don't miss out on carbs as we love white rice, sourdough and plenty of potato and sweet potato at our place but we do make a conscious choice to eat nourishing, quality foods, simple stuff like vegetables, quality meat, fruit etc. I'm certainly no saint but when I eat shit I FEEL shit. It's not good.
DAY TIME ACTIVITIES
If your kids are driving you a bit bonkers in the day time why not give some of these recipes a go!  It will keep them occupied and chilled at the same time. Really great for kids that need that sensory stimulation as well.
And try this one for homemade decorations!!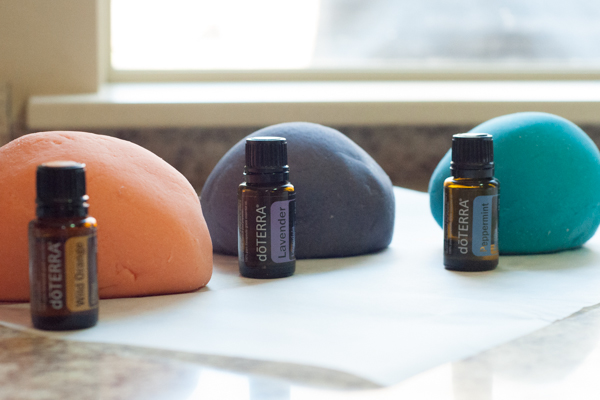 So just to recap for my son Dom his must haves daily are the Intune Focus Blend, the Peaceful Blend and Balance, and it is the same for me, Ned who is 16 months has Balance during the day and is good to go but he is the WORST GODDAMN SLEEPER EVER so following is our night routine which helps significantly.
WINTER SUPPORT
Coming into Winter you wouldn't see me without bone broth soup and essential oils. I personally take the doTERRA Lifelong Vitality Supplements Daily and always have the On Guard Softgels on hand, especially if I'm flying I take the day before, day of and day after the flight for extra immune support.
I wouldn't recommend this for kids though so we diffuse On Guard, Oregano and Black Pepper during the day in the house to ward off environmental threats and support the immune system and at night we use the Easy Air/Breathe blend in the diffuser in their rooms to support respiratory function and clear sinuses. We also use it like a petrochemical free chest/back/foot rub diluted in FCO and use the On Guard on the soles of the feet diluted as well.
WOULD NOT BE WITHOUT THEM!!! It's normal to get run down every now and then, it's also how little immune systems develop but since we have been using the oils it is few and far between and we bounce back heaps faster.
Oh and if your kids get sore ears a lot try Tea Tree or Basil diluted and applied behind the ear on the mastoid bone (never in) it works a treat, consider eliminating dairy (a big trigger) with the support of a health care professional.
We also diffuser lavender, lemon and peppermint together and I take the Triease softgels to protect against seasonal and environmental elements (it helps me to stop sneezing 400 times a day!!).
NIGHT ROUTINE
Bare with me.. some people just whack Lavender Peace/Serenity in the diffuser and do a bit of a foot massage with one drop of the blend diluted in a carrier oil such as doTERRA's FCO and they are good to go, that's all they need, this works for Dom, but not so much for my youngest or for me.
For Ned we diffuse a drop of Lavender Peace, with two drops of Cedarwood and Vetiver. I then give him a Cedarwood, Vetiver and Lavender foot massage (1 drop of each in a tablespoon of carrier oil) and then give him baby reiki where I hold his big twos gently with my thumb underneath the toe and forefinger on top and work my way along spending about a minute on each toe until I get to the pinky, this is after bath and boob when he is already fairly chilled, then I move my hand up near his face so he can breathe in the oil and back away slowly. I do the same or similar for me. Below are some other good blends for the diffuser at night time the first was created for me by my friend Vanessa's daughter Arielle the rest are from Vanessa Jean Food Alchemy.
If you would like to get started with essential oils head here << or alternatively email info@getafreshstart.com.au or shoot me a private message on facebook and I can help you get started with something that will work well for your family. We also have an awesome facebook group you can join and I am happy to help over the phone. I recommend getting a wholesale account and starting with one of the kits. If you are ready to join just head to www.mydoterra.com/getafreshstart and click JOIN & SAVE and pick one of the kits or pay the $35 and customise your order, you will then get a welcome email from me and a link to our members only support group

If you would like to know more about the doTERRA opportunity read here..or if you would like to know why I choose THESE oils read this post.
I hope you found this helpful!!
Love Jessie xoxo