Join Jessie Reimers, Presidential Diamond, seven figure earner and Owner of Get a Fresh Start and other incredible dynamic leaders and business owners for these advanced training events across Australia & the World.
These events are open to ALL Wellness Advocates that are wanting to take things to the next level and learn from Jessie and other incredible leaders their personal top tips and training for creating a long term, sustainable, residual income with doTERRA.
You will learn specific tips, scripts and strategies for attracting, leading and inspiring your tribe.
Understand how to genuinely reach and effect people, realise your passion and make a real difference in people's lives.
Get savvy for planning and preparing for absolute success in 2017.
Become laser focussed and crystal clear about your goals and the day to day steps and actions needed to achieve them.
These trainings will be practical, easy to understand for every rank and help you break through blocks, smash fears and embody the doTERRA culture so that we may all grow in abundance and into our true selves together.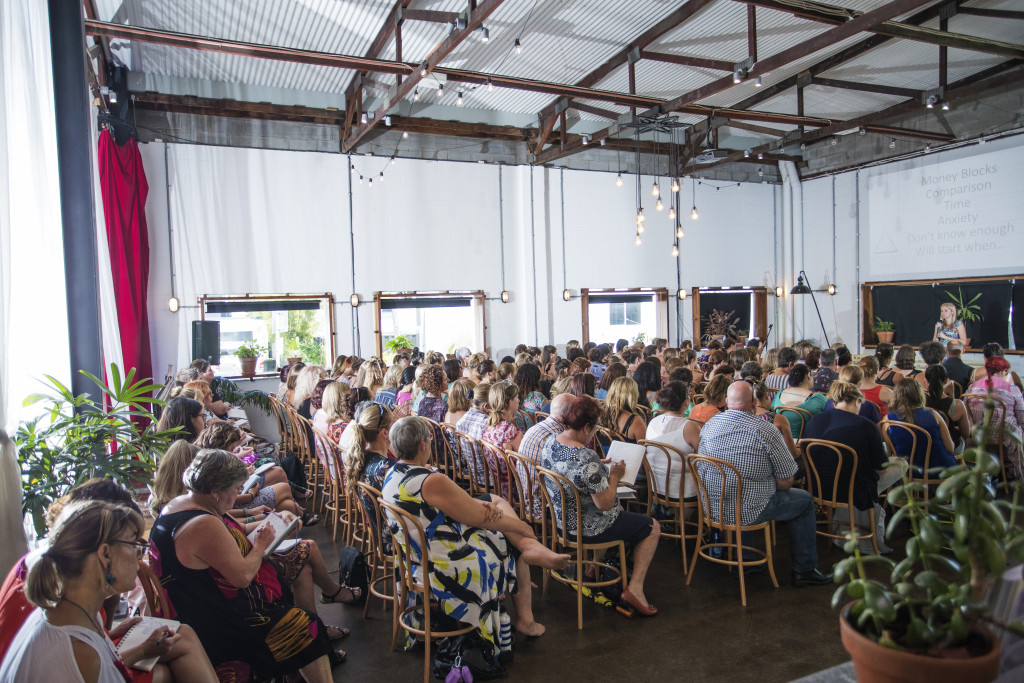 ---
Salt Lake City- Utah
Tues 5 Sept 2017
Tapping Into Network Marketing Success with Brad Yates & Jessie Reimers
Hilton Garden Inn Downtown SLC
BOOK TICKETS << hit the BUY NOW paypal button on the right hand side
---
Brisbane- Mercure
Wed 11 Oct 2017
8.30am- 3.30pm
Business Training
ALL RANKS with Jessie Reimers + Hour Q&A with Blue & PD Leaders
---
6.30-9pm
Emily Wright (Corporate Event)
SOLD OUT
---
Thurs 12 Oct 2017
9am-4pm
Leadership Training
ALL RANKS by Leaders, for Leaders
---
4.30-6.30pm
Emotions Training
with Presidential Diamond Cherie Burton and Kirstyn Marriot
---
 7-9pm
Connect & Collaborate Soiree
ALL RANKS Delicious canapes and a chance to connect with fellow Wellness Advocates & Leaders
---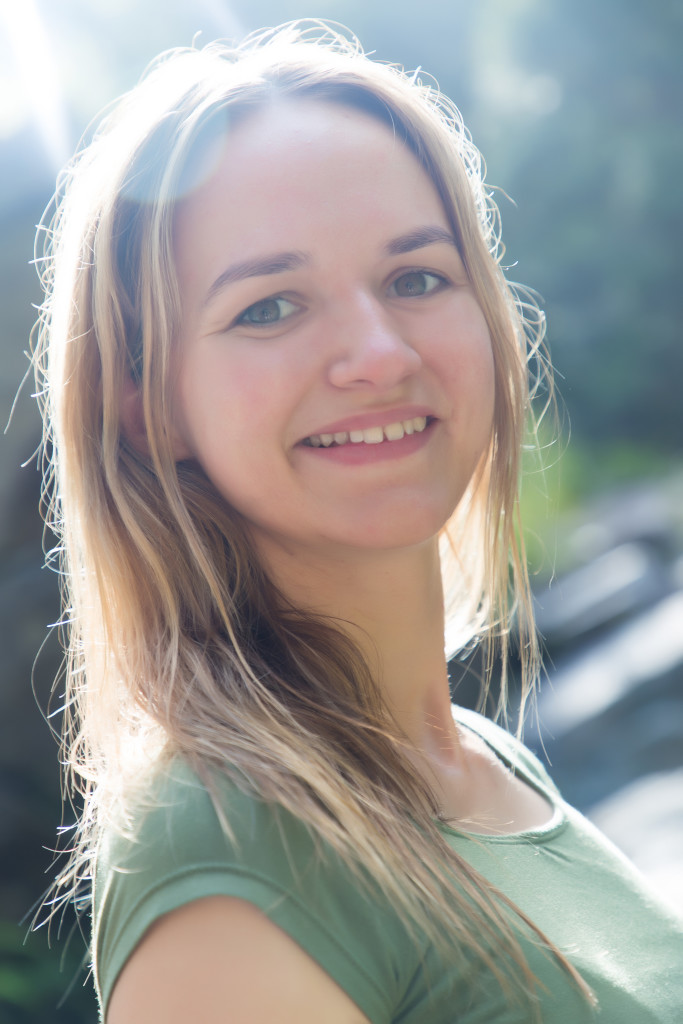 Jessie Reimers is the World's Youngest Presidential Diamond Leader and seven figure earner. As a young woman with Asperger's, mum, someone who came from poverty, poor health and has had many different challenges and obstacles to face she thrives on educating and empowering people to smash through their fear and anxiety and draw on their inner strength and courage to create the life of their dreams.
She has had no prior business experience, no formal qualifications and failed English in high school. She understands what it's like to have low self worth and confidence. To feel like you don't have the toolset, skill set or personality to achieve great things. Yet in the face of adversity she has risen and helps others rise with her.
Her quick wit, sass and brutally honest approach will leave no room for you to wallow in victim mode and stay stuck in your pity party so get ready to CLAIM YOUR POWER!
Testimonials
"I cannot recommend Jessie Reimers' in person events highly enough. After attending at least a dozen of her trainings and speaking events, I have received so many inspiration bombs and actionable mindset strategies – and I think her power lies in her own very rapid transformation (and with Jessie having 20/20 vision in her reflection of how that happened) from having an inkling of what changes she wanted to see in the world based on strong ethics and integrity – to growing a very successful business which is based solidly on the growth and empowerment of others around her – inline with those same ethics and values. Her passion, insight, wisdom and practical "know how" come through – and by being in her audience she commands a bigger and better and brighter "you" to step up and emerge. Her pithy talks leave seeds of inspiration which grow quickly in whatever direction you want to take them. I can honestly say – its this womans influence on my life, which has seen my own confidence and my business grow from being "brand new" in business to over 6 figures in just over a year. Truly – please do yourself a favour and experience one of the most dynamic and empowered thought leaders in Australia today."- Chantal Roelofs, Platinum Leader, Brisbane QLD
"Jessie's business training events have been fundamental for my success in the industry. Jessie has a huge knowledge base of both our essential oils and the business structure of dōTERRA. I absolutely recommend attending her training classes – your business will thrive, and even more importantly YOU will thrive after being empowered and inspired by this successful and amazing woman!"- Leia Dillon, Platinum Leader, Pottsville NSW
"Each and every training session Jessie runs, she shares pearls of wisdom that turn on lightbulbs throughout your brain and throughout your heart. She outlines her structured, approach to success in a clear, concise, direct (no BS) way, equipping you with the exact steps you need to take. She shifts you away from a life full of excuses to a life of dedicated action. Jessie shares from the depths of her soul – she shares her fears, doubts, insecurities in such a courageous way that allows you to see that we are all in this together, we all have our stories and our blocks and she gives you the resources to overcome anything that comes your way."- Alison Bartolo, Gold Leader, Brisbane QLD
"Jessie is a phenomenal business woman and an Australian Presidential Diamond leader of an emerging new paradigm: heart-centered, philanthropic, doTERRA network marketing. Jessie is deeply inspiring in her commitment, dedication, focus and drive to overcome and rise above limitation and scarcity into ever flourishing abundance. Jessie gifts the world with natural solutions, a revolutionary business opportunity, and her powerful message of what is possible when you choose to succeed no matter what challenges stand in your way. I particularly admire a key quality that Jessie has mastered (that few do): her dreams and action are congruent. In this realm she is immaculate. Jessie acts immediately upon heart-centered inspiration and courageously launches through her fears to make her dreams happen now. Her mindset is formidable; her focus consistent and laser-like; and she is incredible at attracting true leaders and builders who are committed to being successful in Jessie's footsteps. It is rare indeed to find someone of these qualities, and yet it gets even better: Jessie genuinely loves the builders she supports, and shows them how amazing they are. This is true leadership. Couple her generous heart with an unwavering dedication to sharing her advanced, highly-effective business prowess, and you have a rare gem indeed: Jessie has the heart and ability to bring people with her, to rise up into a whole new level of freedom, abundance and power." – Zachariah Aurelius, Diamond Leader, Highly Abundant Philosopher and Master of Energy, Currumbin Valley QLD
"Within 20 mins of attending your Business training you had managed to break through some fears & blocks that were holding me back, and I found myself texting people, booking in lots of classes.. where previously I had not had the courage to ask one person if they would be open to hosting for me. I had such a great response, and I know without this I would've been stuck in my business, paralysed from taking the action required to actually allow me to empower more people with these oils. You were real, spoke straight up and simplified things, which pulled me out of an over-analytical mindset. It was exactly what I needed to hear! It was also fantastic seeing you walk your talk & integrate tapping into the session. It also helped me to clarify what I was actually wanting to reach for with a doTERRA business, why I was doing it & what I was seeking from the journey. Clarity is so important. It lit a fire in my belly and made me feel like it was definitely possible for me to change not only my life but the lives of many others through this business opportunity. As is the case with all your trainings, the most powerful thing for me was hearing how you overcome your own blocks, fears & obstacles. Seeing how you authentically own your journey and how you power through to get it done. It is very inspiring & more powerful hearing it in person too. Thanks for lighting the way Jessie."- Elise Peck, Silver Leader, Sydney NSW
"Jessie leads from her fierce and tender heart and epitomises the critical truth that our pasts needn't equal our future. She is the ultimate example of transformation and now devotes herself to helping thousands of others claim their power and live on purpose."- Tara Bliss, Blue Diamond Leader, Author, Spiritual Coach, Gold Coast QLD
"I have been to a few of Jessie's training and I will always jump at the chance to attend her events. It doesn't matter where you are in your business whether you are starting out or in the high ranks, you will come home with tools to implement straight away. These training are not overwhelming, Jessie has the ability to tap into where you are and deliver inspiring and manageable strategies. She goes into depth so you can literally walk out the door and get stuck in. Jessie's background as a mum with 2 kids means she is relatable and you leave any training knowing that anything is possible and to dream big and if you keep going and learning you will get there. I highly recommend any training event Jessie runs or speaks at is transformative."- Kayleen Thoren, Silver Leader, Melbourne VIC
"I first heard Jessie Reimers speak about 12 months ago and thought wow I can really relate to this woman! Jessie is honest and totally real about her doTerra journey and the struggles she has had. The consummate professional who is engaging and presents first class material with grace and compassion but pulls no punches. Time spent with Jessie is a wonderful investment in your doTERRA business and perhaps more importantly time we'll invested in your own life! Highly recommended."- Sheila Clow, Executive, Collie Down WA
"I have had the pleasure of seeing Jessie speak a few times now. Each time I have come away feeling she has inspired, motivated and encouraged me to DO and from that I have developed personally in many ways. Her rawness, the way she exposes her vulnerabilities and her business and personal achievements in such a short time are phenomenal. This woman has and will go far! She is grounded, accomplished and most of all kind and generous. She embodies TEAM – Together Everyone Achieves More. She will help you look at where you need to grow, what you need to overcome to become the beautiful butterfly we all have the ability to grow to. She will point you to resources to investigate and pursue and get you to go within YOU and let that express itself to the world. I am definitely more bold and determined than I was almost 12 months ago and know I have a long way to go yet. Be brave, step into you and believe and do what Jessie says and you will create the life you are entitled to! Thank you Jessie – I admire and respect you in so many ways."- Pamela Mills, Elite, Kingaroy QLD
"Jessie's business training events have been phenomenal for me. I have walked out totally inspired, more confident and ready to change the world. I love that each event is full of valuable training and mentor information that ensures I take the best steps in creating an amazing team and to help others out there in the world to achieve their best health and wellness goals, as well as their friends and families. Thank you Jessie for everything that you give, because of you I have found so many amazing soul connections in such a short time and found my WHY and true purpose in life." Amanda Barton, Premier Leader, Hervey Bay QLD