If you are keen to get started with these amazing essential oils but have a strict budget to adhere to this is the kit for you!
Essential oils assist and support the body on both the physical, emotional and energetic levels and have thousands of uses in the home as well.
I use and recommend doTERRA Essential Oils as they are 100% Pure, Ethically and Sustainably Sourced from the Indigenous Habitat Globally, tested for potency and purity, third party tested and are safe, natural, free of contaminants/synthetics/fillers and offer incredible therapeutic value. To read more about why I love these oils click here.
Budget Basics Kit $61.50 + shipping (includes wholesale membership)
This kit includes a 5ml lavender, lemon and peppermint essential oil. Each bottle includes 85 drops whereas the full sized 15ml bottles include approximately 250 drops each it's still an amazing place to start with the oils and build your collection from there, as well as start sharing and earning commissions if that is something that interests you.
Lemon Essential Oil Ideas
1. Soothe an irritated throat, layer Frankincense and Lemon over the throat area or take a drop of Lemon in a small amount of raw honey (not suitable for children under 1).
2. Diffuse lemon to neutralise odours. Got a house full of stinky boys? Lemon is your friend. You can also use a few drops on cotton wall bools and place in your fridge, in shoes, wherever you want to get rid of nasty smells.
3. Lemon, like all citrus oils, is very uplifting and also promotes positive mood and cognitive ability, a great one to diffuse at your desk. You could also add a drop or two of peppermint to keep you alert.
4. Flavour boost, our oils are beyond food grade  you could add a drop of Lemon essential oil anytime you are cooking with lemon juice (Salmon on the BBQ, Lemon meringue pie, Hummus, Avo Smash, Lemon zest etc) to give it a deeper, more rich flavour.  You could also add a drop or two to tea or a smoothie. Lemon naturally naturally cleanses the body and aids in digestion, you could also use a drop in water and it won't strip the enamel off your teeth!
5. Add a couple drops of Lemon essential oil to your dishwater or to the rinse section of your dishwasher. Lemon is amazing at cutting through grease and grime and will live your glassware sparkling.
6. Make an All Purpose Cleaning Spray. In a glass bottle with a spray trigger add a quarter cup of Vinegar and 30 drops of your choice of essential oils, any Citrus oil like Lemon will make a great cleaner, you could also add a squirt of the doTERRA cleaner concentrate, shake, spray and wipe. Full recipe here. Clove oil is a great mould killer! One for the bathroom.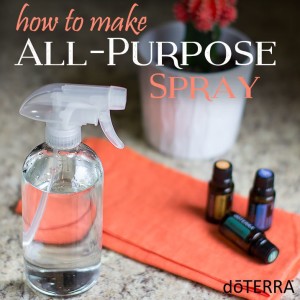 7. Remove sticky labels with lemon essential oil! Simply add a few drops of the oil to the label, wait a minute or so and it will peel right off.
8. Make your own natural wood polish using olive oil and Lemon or Wild Orange essential oil. Recipe here.
9. Lemon promotes a healthy respiratory function, try diffusing two drops Lemon, two drops Peppermint and two drops Lavender for a great seasonal relief blend.
10. Use lemon essential oil in a spray bottle with water to keep fruit fresh until serving. It will also add a nice zesty flavour!
Peppermint Essential Oil Ideas
1. First things first, whip up a batch of my Peppermint, Sneaky Green and Delicious Bliss Balls. SO GOOD!!!.
2. Get rid of stinky breath, take a drop of Peppermint essential oil in water and swish around your mouth and spit, if you are on the road you can also literally just put a drop in your mouth and move it around with your tongue, it is FIERCE.
3. Peppermint makes a fantastic respiratory and sinus support. You could take a drop on your thumb, put it on the roof of your mouth and inhale deeply, diffuse or even just smell it straight from the bottle.
4. Peppermint is a fantastic oil to cool you down. In summer when it's super humid and disgusting here in Queensland I love making a spray bottle with water and a few drops of peppermint oil and spraying my face (eyes closed), back of my neck, hair, arms, legs and especially my feet.
5. Foot soak time!!! A few drops of peppermint essential oil and some epsom salts in a little foot bath, BLISS!!!
6. Diffuse Peppermint and Wild Orange to keep you alert and focused on the task at hand.
7. Try making this Whipped Peppermint Foot Lotion!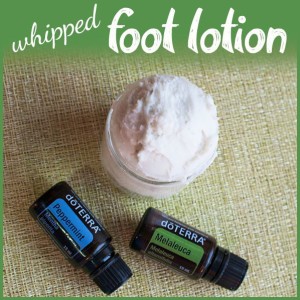 8. Ease tension. Apply lavender and peppermint diluted to neck and forehead to ease the pressure.
9. Try making your own toothpaste! Use equal parts of bicarb soda and Organic Virgin Coconut Oil, add ten drops of peppermint, stir and store in a glass jar, minty fresh and no nasty chemicals.
10. Tummy Calmer, take a drop of peppermint oil and dilute with doTERRA fractionated coconut oil and rub clockwise on your tummy.
Lavender Essential Oil Ideas
1. Make some playdough for the kids, try purple and add some Lavender, Orange and some Wild Orange, Green or Blue with some Balance, they will get the calming effects of the oils while they play! Recipe here.
2. Diffuse with a few drops of Vetiver and Marjoram to help with the transition to the land of deep sleep. You might also enjoy the Serenity (Lavender Peace in Australia) blend which includes Lavender.
3. Give the kids a lavender foot massage in carrier oil to calm them down in the evening, pop a drop or two on their pillows.
4. Calm down after a tense day, add a cup of Epsom salts to the bath with a few drops of Lavender.
5. After a long day on your feet rub Lavender and Lemongrass diluted on your feet and legs. It will help soothe sore muscles and fully rest.
6. Soothe a sore babies bum, mix lavender and geranium in coconut oil and use at change time. You can also make your own chemical free baby wipes!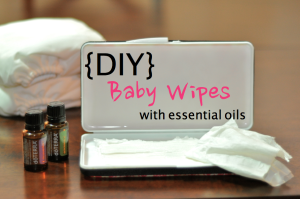 7. The next time someone doesn't realize the iron or pan is still hot; apply Lavender oil to the affected area to soothe skin irritation, relieve redness and ease swelling. Also works great for soothing irritated bites!
8. Homemade Aftershave. Use after shaving to soothe and soften skin and to lessen the redness and burning caused by razor burn.
9. Take The "Ouch" Out. One drop of Lavender will help relieve the pain and sensitivity of occasional sore gums, dry or chapped lips, occasional scrapes and abrasions, or after too much sun.
10. Clear The Mind and Soothe Emotions. Apply Lavender to the temples and back of neck to lessen the effects of stress and anxious feeling and to promote mental clarity.
GET STARTED with the Budget Basics Kit
To get started with the this kit CLICK HERE and choose your Language and Country you want to ship to. On the next page you will need to choose OTG Australia Warehouse. Choose the WHOLESALE PRICES option, fill in your details, then add the $35 introductory enrollment packet and type in below INTRO KIT, they are two different things, you will need to add both, the $35 is your wholesale membership, website access etc and the intro kit is the 5ml lavender, lemon and peppermint oils which is $26.50 at wholesale price. You could also add a fractionated coconut oil for wholesale $16.50 if you would like a safe and natural carrier oil to start diluting your oils with straight away. I will then send you a welcome email and link to our private support group. For more information about other options, specials and my contact details read this post.
Why Becoming a Wholesale Member is by far Your Best Option!
Wholesale pricing (25% discount)
No monthly order required
Option to receive 10-30% of your total purchase back in FREE product points
Eligibility to receive dōTERRA's FREE Product of the Month
Ability to earn compensation and bonuses by sharing with others
This is the lowest overall product cost & smartest way to buy
Learn more here.
* These statements have not been evaluated by the Food and Drug Administration. These products are not intended to diagnose, treat, cure, or prevent any disease.