Sourced from the Dominican Republic and cold pressed from the peel, Wild Orange is one of our top selling essential oils due to its energising aroma and multiple health benefits. High in monoterpenes, Wild Orange possesses stimulating and purifying qualities, making it ideal to enhance immunity when seasonal threats are high. As with many citrus peel oils, Wild Orange contains powerful antioxidants that help maintain overall health. It also makes a fantastic natural surface cleaner. Diffusing Wild Orange will energise and uplift the mind and body while purifying the air. Wild Orange enhances any essential oil blend with a fresh, sweet, refreshing aroma.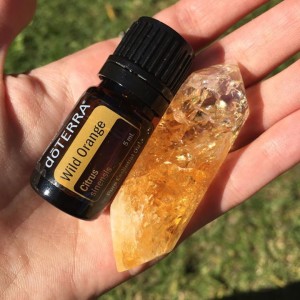 1.  Wild Orange is known in the Emotions and Essential Oils book by Daniel McDonald as the Oil of Abundance, paired with a citrine crystal above (the crystal of abundance) it creates a powerful manifestation combo. Try putting a drop or two of Wild Orange in your purse or hand bag, add Ginger to the combo to enhance abundance and prosperity even more.
"At its core, Wild Orange teaches the true meaning of abundance. It encourages individuals to let go of scarcity mindsets with all of their manifestations, including: fear, nervousness, inflexibility, workaholism, lack of humour and the belief that there is not enough. Wild Orange reminds the soul of the limitless supply found in nature. Fruit trees, like orange, give freely to all in need. Wild Oranges teaches individuals to give without thought of compensation. In nature, there is always enough to go around. Wild Orange encourages individuals to let go of their need to hoard, which is the epitome of scarcity.

Wild Orange also assists an individual's natural creative sense. It inspires limitless solutions for problems and issues. one never needs to fear. Wild Orange invites the individual to completely let go as a child does and to live from their authentic Self. In our authenticity, we are abundance. Sharing, playing, relaxing and enjoying the bounties of life- these are the gifts bestowed by Wild Orange essential oil."
2.  Delicious in food, try pairing it with flavours like chocolate (cacao) and cassia essential oil, or try this simple, but outrageously delicious Jaffa Slice recipe, you could even add a drop or two to your next homemade smoothie.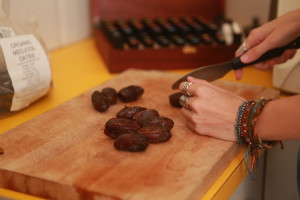 3. Enhances any diffuser combination, try 2 drops Wild Orange, 2 drops Frankincense, 1 drop Lavender..consider this blend to help relax, sleep, regenerate, meditate and promote a sense of peace and joy.
Or 2 drops Ylang Ylang, 3 drops Wild Orange, 1 Drop Hawaiian Sandalwood, this is also a divine massage combo with some fractionated coconut oil for some special time with a loved one (inspiration from Vanessa Jean).
If you are manifesting and getting creative try diffusing 2 drops Wild Orange, 2 drops Patchouli and one drop Ginger, I like diffusing this blend when I am writing down my goals or manifesting the kinds of people I want to attract, collaborate and work with and the qualities those people might have!
You could also diffuse Wild Orange with Rosemary to enhance focus and memory… or Wild Orange and Peppermint together for a great focus/uplifting blend.. the options really are endless!!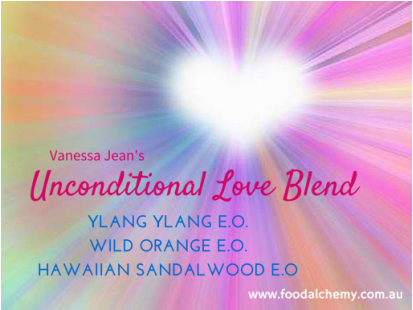 4. Make a divine sugar body scrub.
Take 1/2 cup of brown sugar and 1/2 cup of fractionated coconut oil. Add 10 drops of Wild Orange essential oil and store in a glass jar. To use, apply a small amount to hands and scrub for 30 seconds or until sugar dissolves. Rinse with warm water and pat dry. You can try all sorts of combinations of oils for this sugar scrub, just be aware if using Citrus oils not to spend time in the sun for 12+ hours after using as it can make your skin more photosensitive, best to use at night or if you will be working indoors.
5. Try making this gorgeous DIY Lip Balm or give the premade Wild Orange and Peppermint lip balm a go, so lovely!!
6. Make your own Glass Cleaner! Chemicals in cleaning supplies can be hazardous to your health and the environment. Take the risk out of household cleaners by making your own cleaners at home. They're affordable, easy, eco-friendly, and more effective than store-bought cleaners.
What You Need:
500ml Glass Spray Bottle
1 1/2 cup white vinegar
1/2 cup distilled water
8 drops of any citrus oil of your choice (could use Lemon, Lime, Grapefruit, Wild Orange, or a combination)
Directions:
Add vinegar, water, and essential oil(s) to spray bottle and shake. You are ready to clean!
7. Make your own non-toxic potpouri! << Recipe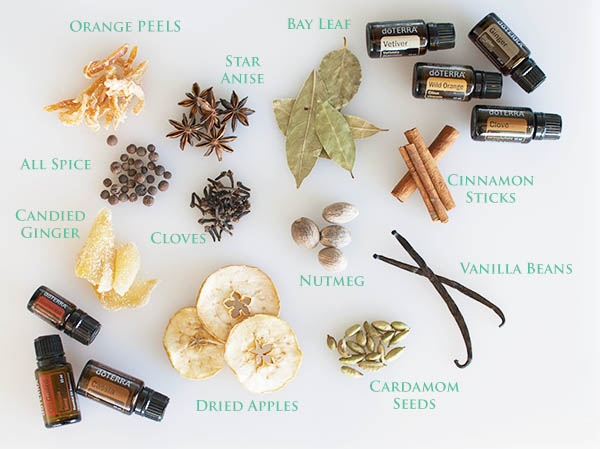 8. Make your own natural, non-toxic wood polish! Bring back the shine to your favorite tables, countertops, floors, and more with this simple recipe.
What You Need:
1/4 cup olive oil
1/4 cup vinegar
10 drops dōTERRA essential oils (try Wild Orange, Arborvitae, or Lemon)
8 oz. (approx 200ml)  glass spray bottle
Directions:
1. Add olive oil and vinegar into glass spray bottle.
2. Add 10 drops of essential oil.
3. Shake well before each use. Apply to a microfiber cloth and wipe wood surfaces clean. Repeat every 2-3 months or as often as needed.
9. DIY All Purpose Spray. There is no need to pull out your rubber gloves and surgical masks when you clean your home. It might surprise you to know that you can concoct simple and inexpensive non-toxic cleaners from ingredients already lying around your house. Using essential oils to create  your own cleaning spray is not only safe on the environment,  but is safe for your family as well. This spray is perfect for cleaning hard surfaces in the kitchen, bathroom, etc.
What You Need:
16 oz. (approx 500ml) glass spray bottle
1/4 cup white vinegar
1 3/4 cups water
30 drops Wild Orange essential oil (see more suggestions below)
Essential oils to try:
A combination of any of the above essential oils would work great in your homemade cleaning spray. Experiment and find what works best for you.
Some recommended combinations include:
15 drops each of Purify and Wild Orange
10 drops each of Eucalyptus, Peppermint, and Wild Orange
30 drops On Guard blend
15 drops each of Grapefruit and On Guard
Directions:
Add all ingredients to spray bottle. Shake thoroughly.
10. Wild Orange is a beautiful, uplifting, energising, joyful aroma, use on diffuser jewellery made of clay or lava or put a few drops in the palm of your hands, rub together and inhale deeply, enjoy!
Find out more about joining the oily tribe and saving on essential oils here or learn how you could create a joyful and abundant income here.
*These statements have not been approved by the Food and Drug Administration or the Therapeutic Goods Association. These products are not intended to diagnose, treat, cure or prevent disease.